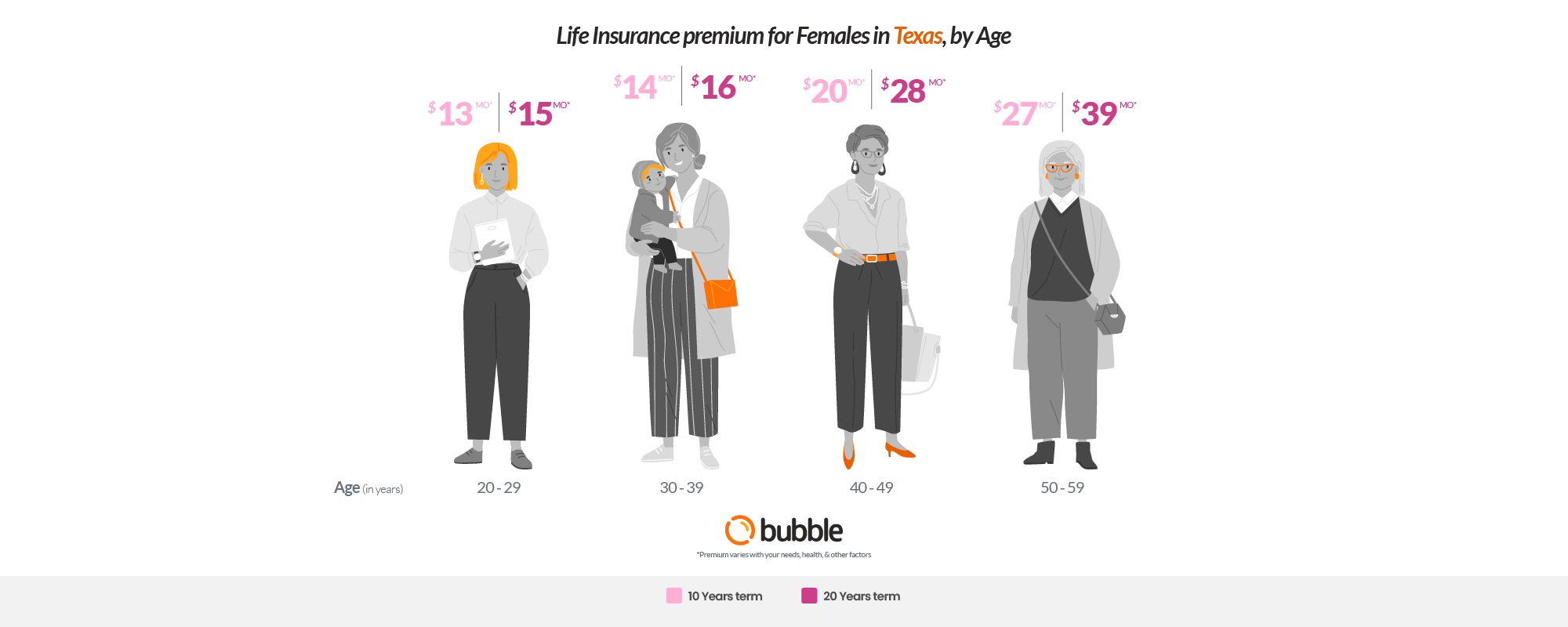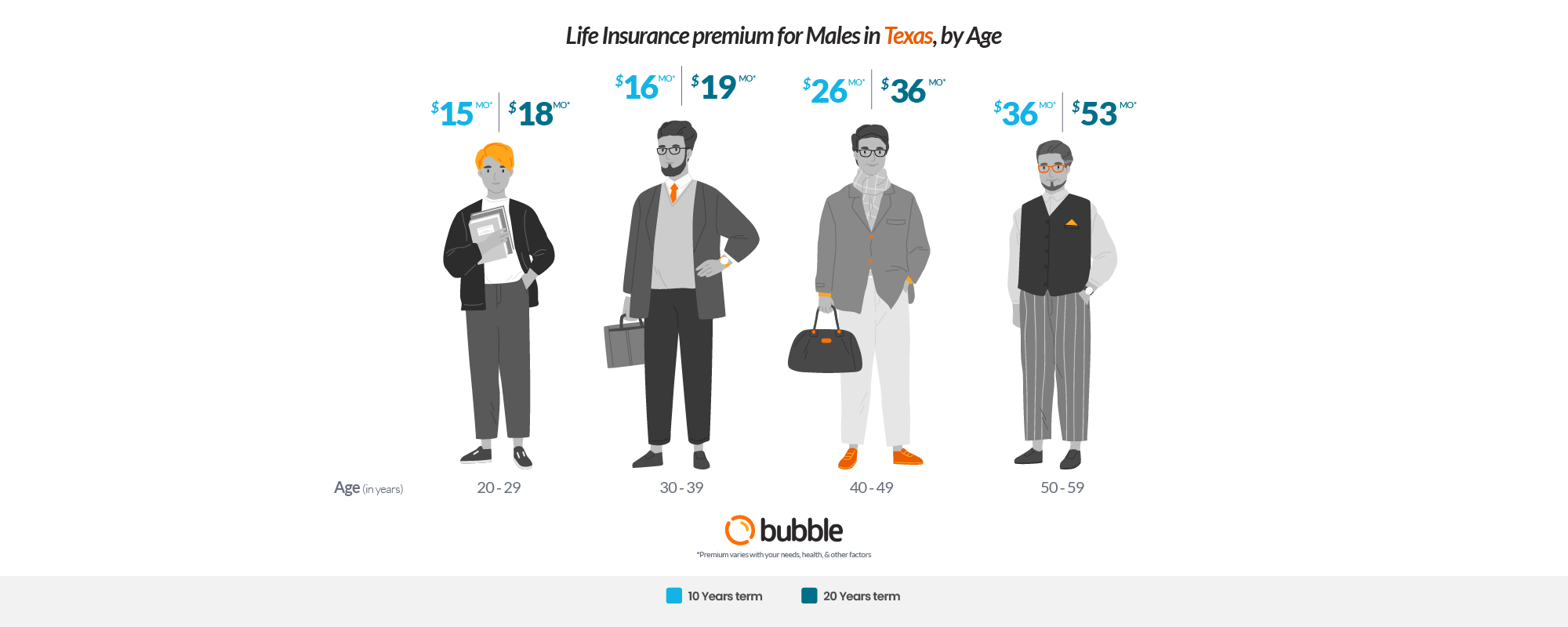 Life Insurance Texas
Life insurance is a financial buffer you help your loved ones with to protect them financially when you're no longer there. Life insurance in Texas provides a tax-free lump sum of money, called the death benefit, to a designated beneficiary after your death. You get to pick the life insurance policy that's right for you by checking the life insurance quote. When you buy a life insurance policy when you're young and healthy, your life insurance premium is most likely to be on the lower side. You can also buy life insurance for kids or even your parents. If you're in Texas, get your life insurance quote online with Bubble and protect everyone you love in minutes.
Your Life Insurance premium is cheaper when you're young
Here's a break up of what life insurance in Texas would be like for you. A life insurance policy in Texas for a young person in the age group of 20 to 30 works out a lot cheaper than for someone in the age group of 40 to 50. When you're younger your life insurance premium is lower and with Bubble, it can be locked for decades.
Why Bubble?
Bubble makes it easy, quick, and affordable to help you get the ideal life insurance policy. Buy a life insurance policy for parents, children, or yourself instantly. Get a life insurance quote online and pick the policy that fits you best. After that, it's just a matter of buying it. Life insurance cost goes up with age. With Bubble, you can buy it with a low premium when you're young and you can even lock in your health rating for decades to come. Which means you don't have to get a medical exam at a later point when you want to add more coverage.
How it works?
Buying a life insurance policy is easier than you think. Get your life insurance quotes online with Bubble within minutes and get insured instantly.
Frequently Asked Questions
At present you can only buy term policies at Bubble. We help you find the right term policy that you're comfortable with and one that fits your budget. In future, we shall be offering many more products.
Our smart guidance platform takes into account your other financial responsibilities, your family circumstances and other factors to help you find the most appropriate coverage and term for your policy. The payout can help your family with mortgage payments, or children's college tuition, and they can be financially secure even when you are not there anymore. Plan your expenses right and you will be glad to have bought a policy.
No. In fact, Bubble partner carriers provide accelerated, fluidless, no-exam underwriting for close to half the applicants in the 25-45 age group.