Next Term Life: One policy to meet life's changes
An innovative term life insurance policy, Next Term Life lets you buy what you need now and increase your protection in the future with a simple process. With protection to age 65, your health rating locks in when you buy the policy, helping make it easy and more affordable to add coverage later.1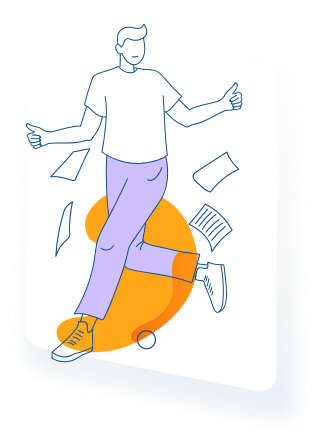 Why Choose Next Term Life Today?
An innovative life insurance policy, Next Term Life protects you until age 65. Remove the worry of losing valuable protection in 10 or 20 years like you do with a traditional level term policy.
Start with what you need now with our "one and done" underwriting, and increase or decrease your coverage as life changes. 1 Plus, Next Term Life automatically locks in your health rating today to help make increasing your coverage easy and potentiality more affordable.1

Product Highlights
Product Highlights

Single Insured coverage only
Coverage from a minimum of $250K to a maximum of $10M
Term life insurance with level premium to age 65 with the ability to increase and decrease coverage as needed (renewable to age 95)
Issue ages 18-55 years old
Currently available for citizens and legal residents in 49 states, excluding NY
The Benefits of Next Term Life

Scalable
Life happens and Next Term Life changes with you. Start with the coverage you need now and adjust it later.

Partnered or Married
Whether it's a marriage, domestic partnership, or civil union, we've got you covered. For marriage, proof of life event is dependent on federal law or the law of the state in which the union occurred. Typically, that would be a copy of your marriage or union certification. For marriage, you can increase up to your personalized Maximum Face Amount.

New Family Member
Get peace of mind for your newborn baby, newly adopted, or stepchild with additional coverage. Proof of life event consists of either a birth certificate, adoption paperwork, social security number, or required attestation. You can increase up to your personalized Maximum Face Amount.

Personal Loans
Find a place to call home or buy a new car – dial up your coverage to help pay off your new mortgage or personal loan. Proof of life event consists of the loan closing paperwork through an FDIC recognized financial institution with documentation of the loan balance. You can increase up to the current outstanding loan balance. Note this would exclude open lines of credit, credit card debt, or an existing loan refinancing.

Salary Increases
Help protect your beneficiaries as your standard of living increases. If your salary goes up by more than 10% over the prior year, you qualify. For example, a proof of life event may consist of your current and previous year's W2s. You can increase up to your current coverage amount multiplied by the percentage of the year-over-year salary increase. Note, "salary" includes wages, bonuses, and commissions.

Smart
Lock in your rate and keep it! Your health rating locks in when you first buy the policy. That means even if you gain a few pounds or develop a health issue, the cost of any future coverage is based on your original health rating.1

Saves Time
No additional medical underwriting. 1

Saves money
Premium based on original health rating

Simple
Easily change your coverage amount. With Next Term Life, you'll know how much future additional coverage you're approved for when you buy the policy. And with its "one and done" underwriting, you can increase or decrease your coverage through a simple process. It's that easy.

Sensible
Next Term Life offers you additional options to meet your needs over the years. Flexible coverage options that adapt throughout your life.

Conversion Options
Prior to age 65, you can convert all or part of your coverage to a number of eligible cash value policies offered by Pacific Life.

Terminal Illness Rider2
Access up to 75% of the policy's death benefit if the insured is diagnosed with a terminal illness.
Locking in your health rating is beneficial because the younger and healthier you are, typically the lower the premium. When you purchase Next Term Life, your health rating is locked in. For every qualifying life event thereafter, you can increase coverage without additional medical underwriting, and the premium for the increased coverage will be calculated at the original locked-in health rating and age at time of increase (up to attained age of 55). Qualifying life events require proof of life event & a signed change form, authorization, and terminal illness attestation.

Terminal Illness Rider (Accelerated Death Benefit Rider) Form #R12TTI or ICC12 R12TTI. Rider form numbers based on state of policy issue. Terminal Illness Rider: Riders are subject to availability, restrictions and limitations. The cost of exercising the rider is that the death benefit is reduced by an amount greater than the rider benefit payment itself to reflect the early payment of the death benefit. Rider benefit payments will reduce the death benefit, cash surrender value, and any policy debt. Additionally, rider benefit payments may adversely affect the benefits under other riders. Benefits paid by accelerating the policy's death benefit may or may not qualify for favorable tax treatment under Section 101(g) of the Internal Revenue Code of 1986. Tax treatment of an accelerated death benefit due to terminal illness depends on the life expectancy of the insured at the time benefits are accelerated. Receipt of accelerated death benefits may affect eligibility for public assistance programs such as Medicaid. Tax laws relating to accelerated death benefits are complex. Pacific Life cannot determine whether the benefits are taxable. Clients are advised to consult with qualified and independent legal and tax advisors for more information.
Pacific Life Insurance Company is licensed to issue insurance products in all states except New York. Product/material availability and features may vary by state
Our Process at a Glance
In three simple steps, design and purchase your Next Term Life policy. With just one policy, help protect your loved ones throughout your life's changes.
1. Apply
Quote

Application

Complete the initial online application form in just a few minutes!

E-Sign

Once you have completed the application, an electronic copy of the will be emailed for your review and signatures.
2. Health Check
Telephone Interview

The health check telephone interview should take about 30 minutes of your time and gives us a better understanding of your health and lifestyle.

Medical Exam (if applicable)

A medical exam may be required for you to be eligible for life insurance with us. This is an in-person health assessment to collect information about your medical history. Your blood pressure, pulse, height, and weight will be recorded. A urine, blood, saliva, or other requirements may be requested.

Underwriting

Our underwriting team reviews the information gathered in your telephone interview, medical exam, and other information provided to make you an offer for coverage.
3. Finalize
Offer and Policy Delivery (if applicable)

If approved, we'll notify you of the offer and confirm the issuance of the policy.

E-Sign

s

Once policy issuance is confirmed, an electronic copy of your policy will be emailed to you for your review and signatures to activate your policy.
Next Term Life is Backed by Pacific Life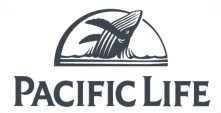 Frequently Asked Question
About Next Term Life
Eligibility
Applying
Premium Payments
Managing Your Policy
Claims
Beneficiaries
Find out which policy is right for you
Policies are customized according to your needs. We have simplified the process to help you find the right policy that fits your budget and loved ones.
Get your quote now